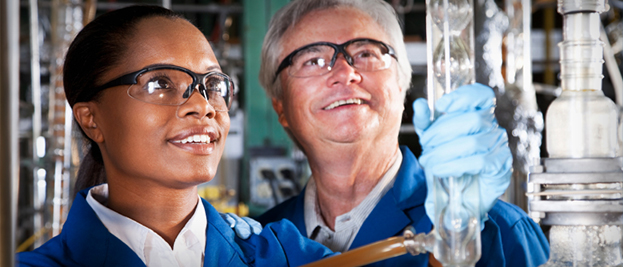 AUSTIN NICHOLS
EXCELLENCE IN RECRUITING
Submit Your Resume
View Our Jobs
The premier source in Kansas City for engineering
and manufacturing recruiting since 1988.
CANDIDATES
Austin Nichols provides engineering and manufacturing candidates with exposure to the top open positions throughout the Kansas City job market and across the Midwest region.  We also provide access to the application process for the highest-rated employers in the area. In addition, we'll help with the interview process and resume preparation, provide feedback on offers, and give advice on the negotiation process.
Benefits of working with Austin Nichols:
Austin Nichols gives candidates exposure to the top engineering positions in Kansas City. The large majority of these positions are exclusive listings to Austin Nichols; thus, we present candidates with manufacturing job opportunities they are unlikely to see elsewhere.
We have developed strong, long-lasting relationships with the highest-rated employers in the Midwest. We select only the top candidates we interview to present to these employers; therefore, nearly every application we submit is seen by a decision maker at a top company in the area.
At Austin Nichols, we represent each candidate with complete confidentiality. We provide help to those candidates during each step along the way: resume preparation, the interview process, and the offer stage.
Our core focus is engineering recruiting and manufacturing placement. It's 98% of the Kansas City recruiting work we do. We don't stretch ourselves thin by taking on other requisitions to diversify our experience. As a result, our industry knowledge and experience surpass other local engineering and manufacturing recruiting firms. We have long-tenured employees here at Austin Nichols that have more than 75 years of combined experience in the industry. Our internal staff possesses the hands-on expertise of a degreed engineer and former plant manager.
Benefits of contract-to-hire placement:
Contract-to-hire opportunities allow the candidate to make highly informed decisions about employers prior to accepting an offer for permanent employment. Contracting-to-hire candidates have a unique opportunity to show an employer their skills before permanent employment.
Standard engineering contract terms of six months allow the candidate enough time to learn the industry, products, software and processes of a new organization before being expected to perform as a permanent employee once converted.
Austin Nichols Technical Temporaries offers excellent benefits to all contract employees to include:

Eligibility for medical and dental insurance
401(k) and profit sharing
Paid vacation
Paid holidays