&nbsp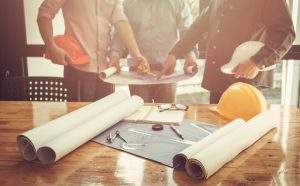 It isn't always easy to find quality construction employees, and direct hire and contract recruiting firm Austin Nichols Technical Search in Kansas City understands how difficult the search can be for contracting companies. Fortunately, with 30 years of experience, Austin Nichols has some advice for hiring your next construction employee.
Be competitive
Do a little research into other construction companies in your area. See what these companies offer regarding salary and benefits. Are you competitive? If not, it may be very difficult for you to get top-notch employees.
While you may not always be able to match salaries, you can work hard to build an atmosphere where people want to work and feel valued. Work on building a reputation for being an honest, fair, and loyal company that values the effort and work of all of its employees. Your company may be able to set itself apart by offering paid time off, bonuses, company outings, free lunches, company vehicles, and retirement programs. See what other companies are doing, and try to do better.
Advancement is also important to many employees, and if a candidate realizes that they won't be able to grow within the company, they may look elsewhere. This is especially true with young employees who haven't been in the industry for very long. Consider showing interviewees where you think they could go within the company as they grow their skills.
Use a recruiting service
It may seem unnecessary to hire outside help, but if you are looking for the best applicants, your best bet is to go through a recruiting company. Not only does a recruiting company have all the know-how to find great candidates, but they also have a talent pool that is much larger than you would be able to reach otherwise.
A recruiting service will run screenings and background checks on all candidates, as well as conduct pre-interviews. Plus, a recruiting service will advertise your job postings to reach as many people in your area as possible.
When it comes to using a recruiting service, it is best to select one that specializes in construction. Austin Nichols Technical Search is a recruiting service in the Kansas City area that specializes in construction, manufacturing, and engineering recruitment and has 30 years of experience with recruiting in these industries.
Ask applicants for references
Every candidate that you are considering should have a list of references that you can call or email. Being able to speak to references allows you to get a better feel for each applicant. References can give you a good idea about an applicant's quality of work, attitude, and experience. You can ask for both personal and professional references, which can give you a deeper insight into candidates.
You may also want to be willing to train a person who has a great work ethic and attitude but lacks the necessary skills. It is easier to train someone to do a task than it is to change their personality. In some cases, you are better off with someone who is willing to learn and take direction than a seasoned veteran with a crummy attitude. It may even benefit your company to start an internship program where you help mentor people to fill positions in the future.
Give yourself time
Don't wait to start hiring. If you wait until you are desperate for a new employee, you are more likely to take the first person that is "good enough." If you want exceptional construction employees, you will need to be willing to give the hiring process a little time.
You may get lucky, and the first person you meet is just perfect, but that isn't likely, so you should always be on the lookout for prospects. This opens up the applicant pool, and you are more likely to get the best person around for the job, even if that means you don't need that person immediately.
Hiring during the off-season could mean that you can snag the best employees before other companies even start hunting for them. Since many construction workers won't have work in the off-season, this means that they may want to start right away, but it will be worth it in the long-run to have a skilled, experienced staff.
Learn how to interview properly
One of the biggest mistakes that companies make is not to have an experienced interviewer. Either learn how to properly conduct an interview to get the best information from prospective employees without always giving away exactly what you want them to say, or hire a professional to do interviews for you.
The whole process should be an effort to find a good match for the position and your company. It is important that you know what questions to ask and how to ask them that doesn't lead a potential employee to the answer you want them to give you even if it isn't the truth.
If you don't know how to interview potential construction employees, you are likely to wind up with an employee that isn't truly suited for the position you hired him or her for. Instead, let Austin Nichols pre-screen candidates to help the whole interview process flow more smoothly.
Your Kansas City area construction company can benefit from the extensive industry knowledge and the talent pool that Austin Nichols can offer after 30 years in the industry. Austin Nichols has worked with both commercial and industrial construction candidates and companies. If you are looking for help finding qualified candidates from industry experts that have contacts all over the Kansas City Metro Area, contact Austin Nichols today at 816-471-5575.