&nbsp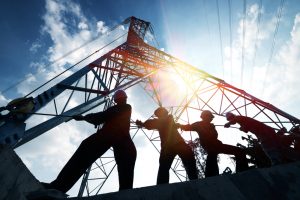 As more baby boomers head into retirement and fewer entry-level-aged workers enter the field, the construction industry continues to face a labor shortage heading into 2018. The Associated General Contractors of America (AGC) reported that November 2017 construction employment increased to its highest level since 2008, but this increase has resulted in a smaller group of candidates, which is likely to put additional strain on future hiring efforts.
Even with this increase, construction employment is still more than 10 percent lower than it was at its previous peak, and 70 percent of construction firms say that are still having problems filling hourly craft positions.
The increase in employment in November brought up 24,000 new jobs, but one main problem firms are still having is finding skilled labor. With such tight margins, many firms aren't able to bring in the most qualified and skilled workers or even find any that are without work.
With more than half of the firms polled by AGC saying that they are having a hard time finding carpenters, concrete workers, bricklayers, electricians, and plumbers, the construction industry needs to find a way to encourage more people to enter the industry or find a new solution.
Groups like AGC and the Associated Builders and Contractors (ABC) have been trying to increase federal, state, and local funding for trade school, high school, and middle school trade education programs for years to increase the number of laborers in the construction industry. While these efforts could help the employment pool increase, construction firms are finding other ways to deal with the lack of workers.
Alternative construction methods are becoming increasingly popular in the industry. Offsite construction and prefabrication are helping construction companies work around the labor issues the industry is facing. Modular constructions could also help reduce the number of construction employees needed to fulfill labor requirements on jobs.
In addition to employment problems, the construction industry may struggle with ever-increasing commodities and materials prices. These price increases leave construction companies with a hard decision to make: deal with lower profit margins or raise building costs to offset the higher prices.
While recent natural disasters in the United States may help increase residential construction projects, the tax form policy could reduce the value of mortgage interest and local property tax deductions, which means there may be less new homes being built in areas that were unaffected by natural disasters.
On the bright side, the tax reforms are expected to encourage more companies to start constructing new properties. With the corporate tax rate dropping so significantly, manufacturing activity is expected to boom, according to Alex Carrick from ConstructConnect.
Austin Nichols Technical Search is here to help construction companies in the Kansas City area find the workers they desire. With a huge talent pool, Austin Nichols has access to the best construction employees in the Kansas City Metro Area, regardless of the labor shortage in the industry.
Austin Nichols helps construction firms throughout the vetting and interviewing process as well. If you are in need of some recruiting help for your construction business, contact Austin Nichols today at 816-471-5575.